Aquasana Claryum Direct Connect Under Sink Filter
Excellent filtering certifications and easy installation are the hallmarks of the Claryum Direct Connect. The filter replacements are more expensive than similar models, but you'll be hard-pressed to find a quicker start under sink filter.
We earn a commission if you make a purchase, at no additional cost to you.
What We Like
Great filtering certifications at this price
Very easy to install
Retains healthy minerals for better taste
What We Don't Like
Plastic fittings seem fragile
Fairly expensive filter replacements
Water pressure may be negatively affected
Aquasana is the producer of some of our all-time favorite under sink filters. And their new Claryum Direct Connect has the same excellent certifications as their larger systems, in an easier-to-install package. In this Aquasana Claryum Direct Connect Review, we'll weigh these big pros against a few flaws, and give a verdict on who this system is right for (and who should consider a different filter).
How It Works
The entirety of the Aquasana Claryum Direct Connect is housed in one fairly sizable but compact filter. After a simple installation to your existing cold water line, you'll get filtered water without the trouble of adding another faucet to your sink. Water pressure may be affected here (more on that in a moment).
As for the filter, it combines activated and catalytic carbon with ion-exchange and sub-micron filtration. This gives it an amazing filtering capacity that's earned it a handsome selection of certifications from the NSF and ANSI, so let's cover those next.
Performance
The Claryum Direct Connect filters an impressive array of contaminants. In total, 77 different common contaminants are reduced or eliminated. This includes:
Chlorine and chloramine
Biological matter and cysts
Lead
Mercury
Pesticides
Herbicides
Pharmaceuticals.
Because of this excellent filtering capacity, it's been awarded certifications 42, 53, and 401 from the NSF/ANSI. That's about as complete as a home filtering system can get. It means that the Claryum Direct Connect filters out:
Aesthetic impurities (bad smells, tastes, and murkiness)
Known hazardous contaminants (heavy metals in particular)
Emerging contaminants (pesticides, herbicides, and pharmaceuticals)
So in terms of performance, it's at the top of the game for under sink filters.
Flow Rate
Because it connects to your existing cold water line and goes through one big filter, the Direct Connect is likely to lower your water pressure. If you have decent water pressure to begin with, this probably won't make a huge difference.
But if your home already has low water pressure, this system might reduce it to a trickle. In that case, you would want to invest in a filter system with a dedicated faucet, like Aquasana's AQ-5200 or AQ-5300. That way even though your filtered water will pour slowly, your regular tap water for washing dishes will still run smoothly.
Filter Replacements and Total Cost
When you're looking at a filter, it's important to see more than just the original cost. Depending on how often the filters need to be replaced, it may be wiser to invest in a filter that's more expensive upfront. Let's take a closer look at the specs for the Claryum Direct Connect.
Filters for this system last for 784 gallons, or about 6 months per filter. And replacement filters cost $70. So if you're using it at an average pace, this system will cost about $140 per year to operate. Offering 1,568 gallons for that cost, it works out to about 11.2 cents per gallon of filtered water. But for the filtration quality, that's not a bad price at all.
Thankfully, replacements for this filter are super quick and easy. It really is as simple as twisting off the old filter and replacing it with a new one. You'll know it's time to change once you notice a dip in your water pressure. That means the filter is saturated with contaminants.
We earn a commission if you make a purchase, at no additional cost to you.
Installation
Installation for the Claryum Direct Connect is quite easy. If you feel comfortable with a drill and a wrench, you'll have no trouble at all. It installs directly on your cold water line, and comes with all the hardware you'll need to do so.
Warranty and Lifespan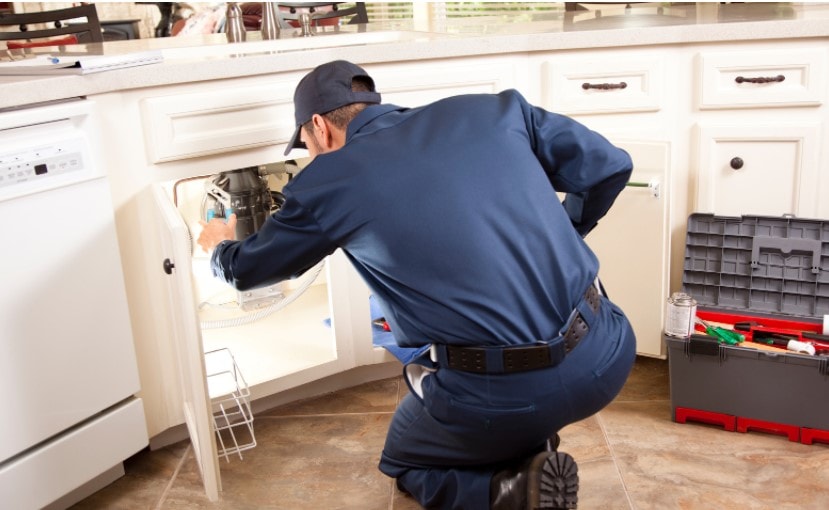 As compared to other under sink filter systems, the build quality on this one could be better. That's because of its plastic fittings. Rather than durable metal fittings, plastic fittings seem more prone to damage. If that happens you're looking at dealing with leaks.
On the plus side, Aquasana offers a 90-day money-back guarantee as well as a full 1-year warranty. If you do have any troubles with the system's components, they'll repair or replace it for you.
Take note: If you're looking for the most durable and longest-lasting filter system, you'll usually end up spending at least twice as much upfront. But if you're looking for a quick solution to filtered water in an apartment, the Claryum Direct Connect is quite a bargain for how well it filters.
Recap
So that's the story of the Aquasana Claryum Direct Connect. It's relatively affordable upfront, with excellent filtering certifications. And it's very easy to install with basic tools. But as a tradeoff, the system's overall durability isn't the best and its filter replacements can get expensive over time. We'd recommend it for temporary use, but suggest investing more in a larger filter system if you're looking for longevity.
We earn a commission if you make a purchase, at no additional cost to you.
Frequently Asked Questions
What is Claryum filtration technology?
Claryum filtration technology is Aquasana's proprietary blend of four different filtration methods. It removes up to 15x more contaminants than leading pitcher filters.
How long does an Aquasana filter last?
Does Aquasana remove heavy metals?