CuZn UC-200 Under Counter Water Filter
The CuZn UC 200 is unique in how long its filters last, but you have to replace the system entirely after its 5 year lifespan. But if you'd like a set-it-and-forget-it filter to make better tasting tap water in an apartment, it's probably your best option.
We earn a commission if you make a purchase, at no additional cost to you.
What We Don't Like
Filter certifications could be better
Relatively expensive for its performance
Have to install entirely new system after 5 years of use
If your tap water tastes and smells like chlorine, chances are good you don't feel encouraged to drink it. And if you're not drinking enough water each day, you're losing out on a ton of easy health benefits. Installing an under-counter water filter like the CuZn UC 200 can get you back on the right track for hydration.
In our review of the CuZn UC 200 under counter water filter, we compared dozens of hours of testing and research to determine who it's a great choice for. In the following sections, we'll share what we've learned with the goal of informing you whether it's right for your unique water needs.
Components
The CuZn UC 200 is about as streamlined as an under sink water filter system gets. This makes it exceptionally easy to install (more on that in a moment). And because it's so simple, it can fit easily under just about any sink.
When you order one of these under sink filters, it will come to you with two simple components. That includes the filter itself, and a length of ⅜" flexible stainless steel tubing.
The filter has an inlet that connects to your existing water line, and the tubing re-connects it so you get filtered water directly from your kitchen sink's faucet. Compared to filter systems that have their own faucets, it's much easier to install and use.
How It Works
The CuZn UC 200 under counter water filter system uses a 3-stage filter design.
Stage 1 is a micro-sediment membrane. It filters out large bits of dust, rust, and dirt. This improves the clarity of your water while extending the life of the next two filter stages.
Stage 2 is a KDF 55 filter. It's made of small granules of copper and zinc. That helps to remove chlorine, heavy metals, and bacteria.
Stage 3 is a coconut shell carbon filter. It provides a final layer of filtering to remove any bad flavors and aromas from your water.
Taken altogether, these three stages make for clear and clean-tasting water. Once the system is all hooked up, water will flow from your existing cold water line through all three stages. It's then dispensed through your existing kitchen sink faucet.
Performance
When we look at filter performance for our reviews, the first thing we check is each filter's NSF and ANSI certifications. In the case of the CuZn UC 200, it isn't fully certified by the NSF — but all of its components are, which is almost as good.
Certification 42 means it's filters are rated to remove aesthetic impurities. This means it will remove bad tastes and smells from your water as well as any cloudiness.
Certification 61 isn't one you'll see often, as it's fairly new. It guarantees that the components of the filter are free of contaminants. But it doesn't guarantee any definitive filtering capabilities.
So overall, performance is the tradeoff for this system's long-term affordability. If you're looking to remove a lot of contaminants, you'll need to invest in a more expensive and comprehensive under sink water filter.
Flow Rate
The UC 200 has an impressive maximum flow rate of 2 gallons per minute. Compare that to the average range of 0.5 to 0.75 gpm for most under sink water filters. As long as you have decent water pressure to begin with, this system is unlikely to reduce your flow rate and pressure.
Installation
With absolutely no DIY skills, you can still learn to install the CuZn UC 200 in less than half an hour. It has fewer moving parts than any under sink filter system we've seen. And its braided metal tubing is durable and easy to connect.
To see just how easy these systems are to install, check out this video provided by CuZn:
There's just one thing that could make your installation more difficult. If you don't have standard ⅜" pipes, you'll need to get a converter to make this system fit. But if you email CuZn before ordering, they can include the necessary components for conversion.
Filter Replacement
Here's the kicker about the five year filter life for the UC 200: Once it's lifespan is up, you'll have to replace the entire system. There are no filter replacements available, as the entire system is built as one piece.
Is that bad? Possibly, if you're planning on living in the same place for years at a time. But if you're renting an apartment, it's actually quite convenient to be able to toss the filter system when it's time to move. You'd be installing a new filter in a new apartment anyway, so in this case it's not a downside.
It's worth saying here that because the installation is so easy, replacing the entire system isn't too much of a hassle. But if you're concerned about the environmental impact of your under sink water filter, this wouldn't be the best choice.
Build Quality
Because of its simplicity and elegance, the UC 200 can afford to use excellent quality materials. The metal tubing and the filter housing are both very durable. And since they're the only two components included with this filter system, that leaves no room where parts can be defective. Overall, it's an excellent quality system.
Warranty & Support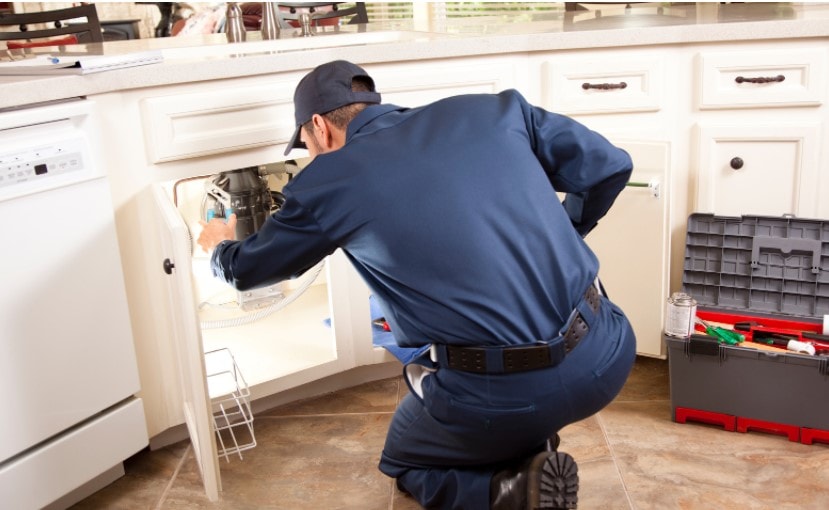 All of CuZn's water filters have a 90 day satisfaction guarantee. That means you have three months from the date of purchase to decide whether it's right for you. And if it's not, you can return it with no questions asked for a full refund.
And in the case of the UC 200, it also has a 5 year warranty. If there are any problems with the build quality or performance for the life of the filter, CuZn will repair or replace it for you.
Additionally, CuZn has a helpful phone support line that's available 9 to 5:30 from Monday through Friday.
Recap
If you're mainly concerned about the taste and smell of your water, CuZn's UC 200 filter has a lot to offer. It's easy to install and lasts longer than just about any under sink filter. But if you're looking for a more comprehensive reduction of contaminants, you'll need to invest in a more expensive filter system with better certifications.
We earn a commission if you make a purchase, at no additional cost to you.
Frequently Asked Questions
Now let's wrap things up with a quick look at commonly asked questions about the UC 200.
What does CuZn's UC 200 cost per gallon?
The filter in the UC 200 is rated for 5 years of use, but not a specific amount of gallons. This means that at $120, it will cost you $24 per year of use.
What contaminants does the UC 200 remove?
The UC 200's filter is tested to remove aesthetic impurities like chlorine taste and smell. But it's not certified for any further contaminant removal.
How long does the CuZn UC 200 last?
The UC 200 is built to last for 5 years.