GE Water Filter System for Entire Home
GE's Whole House Filter is focused on filtering sediment, scale, dirt and rust. But it does a good job of removing chlorine tastes and odors too, all for a very affordable startup cost.
We earn a commission if you make a purchase, at no additional cost to you.
What We Like
Affordable startup costs
Clear housing lets you see when it's time to change the filter
Relatively easy to install
What We Don't Like
Frequent filter replacements
Plastic construction feels cheap
Limited sizing options
How it works
GE's Whole House Water Filter is an exercise in simplicity. Everything about the filter is housed in a single clear unit.
Water flows in one side of the housing, through the cloth filter, then out to the rest of your home. Along the way, the filter removes all of this from your water:
Sand
Dirt
Sediment
Rust
Chlorine
As a result, you get better tasting water that's also easier on your pipes and appliances. And since you can see the filter through the clear housing, it's easy to know when it's time to change it.
Performance
GE's Whole House Filter is registered with the NSF as meeting Certification 42. This means it's guaranteed to remove aesthetic impurities — i.e., bad tastes, off smells, and cloudiness — from your water. That results in cleaner, better tasting water for your whole house.
In addition, this system's filters do a good job of removing sediment, silt, and rust from your water supply. This means that your dishwasher, washing machine, sink, and shower heads will be less likely to develop mineral deposits and scale.
Flow Rate
Because of its simple design and large 1-inch connections, GE's Whole House Filter does a great job of maintaining a good flow rate. If your house already has decent water pressure, you probably won't even notice a change after installing this system.
Filter replacement
Once again, the GE filter's simple design yields big benefits. It's easy to see when filters need to be replaced, and quite simple to replace them as well.
All you'll need to do is turn off the water flow to the filter, unscrew the housing, switch out for a clean filter, and then reverse the process to put it all back together.
Filters for this system don't last for very long, though. It's recommended that you replace them every three months, which can add quite a bit to the overall cost of the system. More on that in the next section.
Cost
The startup costs for GE's whole house filter system are among the most affordable you'll find. For less than $100 you can get started with providing filtered water for your whole home.
But the long term costs for this system aren't as attractive. Filter replacements cost about $30 every three months, or $120 per year. But even with this added cost, you'll still be paying less than a penny per gallon of filtered water — making the system a good deal overall.
Lifespan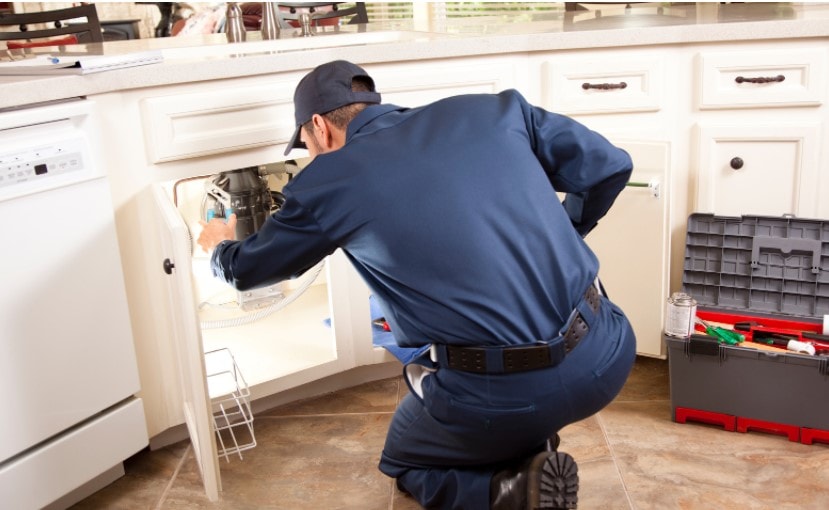 As with any water filter, you do end up getting what you pay for with GE's whole house system. And in this case, the plastic housing on the GE filter is much less durable than more expensive systems.
Does this mean your GE whole house filter will break within a few years? No, it certainly does not.
But it does mean that there's a higher chance of parts breaking. And since there's no real warranty that comes along with this system, you'll be on the hook for the whole cost of replacing it should something break.
Installation
Whole house systems are some of the most difficult types of water filters to install. But among whole house filters, GE's is relatively easy to install. It requires fewer tools and less plumbing know-how than leading whole house filters. So if you're comfortable with basic home repairs, you should be able to install this without a plumber's help.
Recap
GE's Whole House Filter System is the most affordable way to install a whole house water filter in your home. It has some problems, mainly with the potential durability of its thin plastic housing. But if you're on a tight budget, its respectable performance and easy installation make it a good option overall.
We earn a commission if you make a purchase, at no additional cost to you.
Frequently Asked Questions
Do whole house water filters work?
If they're installed correctly, whole house water filters definitely work. For best performance, look for filters that are certified by the NSF and ANSI.
How long does a GE water filter last?
How much should a whole house water filter cost?
There is a huge range of prices for whole house water filters. The GE whole house system costs less than $100 to get started with, while much fancier systems with more certifications can cost well over $1000.