Pelican Drinking Water Purification System
Pelican's under sink water filter system is a good alternative to a whole house water filter system. If you're looking for a simple under sink filter with a dedicated faucet, it's rather affordable. And it has an above average filter life, to boot.
We earn a commission if you make a purchase, at no additional cost to you.
What We Like
Quite affordable for what you get
Easy filter replacements
Above average filter life
What We Don't Like
Water pressure may decrease after installation
Bulkier than systems with similar certifications
The dedicated faucet could be difficult to install
Under sink water filters occupy a useful middle ground between a whole house filter and a pitcher filter. But there are a lot of them out there to choose from. And each has its own unique design and focus. We're here to help you sort out one from another.
In this review of Pelican's under sink water filter, we've compared it to our research and testing data on dozens of under sink filters. And while it compares favorably in most areas, there's one case where you might want to go for a different filter. We'll cover all of that and more in the following sections.
Components
The Pelican Water FreshPoint Series 3-Stage system is a well-equipped under sink filter. It's of the "dedicated faucet" type, meaning that you'll divert water from your cold water supply to use it. This means you won't be wasting filtering capacity on water you won't be drinking. But it also means that installation might be a little tricky (more on that in a moment).
All the components you need to install this Pelican Water systems filter are included in the package. That means you get:
Filters
Mounting bracket
Installation hardware (screws, etc.)
Drinking water faucet
Plastic tubing
Then you'll need a wrench and a drill for pilot holes to finish the installation. Keep in mind that the included fittings are ⅜". If your pipes aren't this standard size, you'll need to purchase a converter to use this Pelican water filter.
How It Works
Pelican's under sink water filter uses a fairly simple three stage system.
Stage 1 is a 5 micron sediment filter. This will strip out any dirt, rust, and large particles from your water source. As a result, you'll get cleaner water and a longer filter life for the next two stages.
Stage 2 is the first of two carbon block filters. Carbon block filters remove bad tastes and odors. But they also remove chemicals, heavy metals, and volatile organic compounds (VOCs).
Stage 3 is the final carbon block filter. By using two carbon block filters, Pelican ensures that this filter system produces clean and great-tasting water.
It's worth noting that most three stage filter systems are equipped with more than just sediment and carbon block filters. But Pelican's choice is easily seen as an economic one. I.e., it's less expensive than other three stage filter systems.
For better filtering performance (and the coveted Certification 401), you will need to invest significantly more in an under sink filter. So if your water is really dirty or chemical-laden, we recommend considering a more comprehensive filter system.
Performance
This Pelican water filter has two NSF/ANSI certifications.
Certification 42 means that it's guaranteed to remove "aesthetic impurities". The most common example is chlorine, which can give an off flavor and aroma to water. It also means that this system will reduce turbidity (cloudiness).
Certification 53 shows that it's cleared for removing contaminants with known negative health effects. Lead and other heavy metals are the most common examples. But it also means that these filters will remove bacteria, viruses, and many chemicals.
Overall, this performance is pretty standard for a filter system offered at this price. The real draw is in this system's combination of a dedicated faucet and above average filter life for a good price.
Flow Rate
Because it has a dedicated faucet, Pelican's under sink water filter is unlikely to really decrease your flow rate or water pressure.
The tradeoff here is that water will dispense from the faucet at a maximum rate of 0.6 gallons per minute. That's actually slightly higher than most dedicated faucet systems.
For a practical example, it will dispense about 75 ounces of water in one minute. That's a little over six standard coffee mugs worth of water in one minute.
Installation
Under sink filter systems come in one of two styles. One dispenses filtered water through your existing faucet. The other dispenses through a dedicated faucet. Of the two, installing a dedicated faucet system can be more difficult.
Pelican's under sink system uses a dedicated faucet. This will reserve your filter capacity only for the filtered water that you want to drink. But it also means that you'll need an extra hole in your sink if installation is to be simple. If you don't already have one, you'll need to drill or punch one out — or get a handyman to do it for you.
After that's taken care of, the rest of the installation is pretty straightforward. The included manual has very clear install instructions. And all of the installation hardware is included with the filter system. All you'll need to supply is a drill and a wrench.
Filter Replacement
Filter replacement is super easy for this system. Each set of filters is certified for 675 gallons, which is above the average 600 gallons for filters at this price. When it's time to replace them, all you need to do is toggle the water valve off. Then unscrew each color-coded filter cartridge, and reverse the operation to install replacements.
The tradeoff here is that filter replacements for the Freshpoint are fairly pricey. To replace all three filters, it costs just over $100. And with an average 6-8 month filter life, that means you'll be paying about $200 per year for filters.
We earn a commission if you make a purchase, at no additional cost to you.
Build Quality
Build quality for this system is pretty standard. But since it's offered at a slightly lower price than many three stage filters, that's actually kind of impressive. Metal fittings are nice and durable. And the plastic tubing is long enough that you probably won't need extensions. Overall, it's pretty solid and well made.
Warranty & Support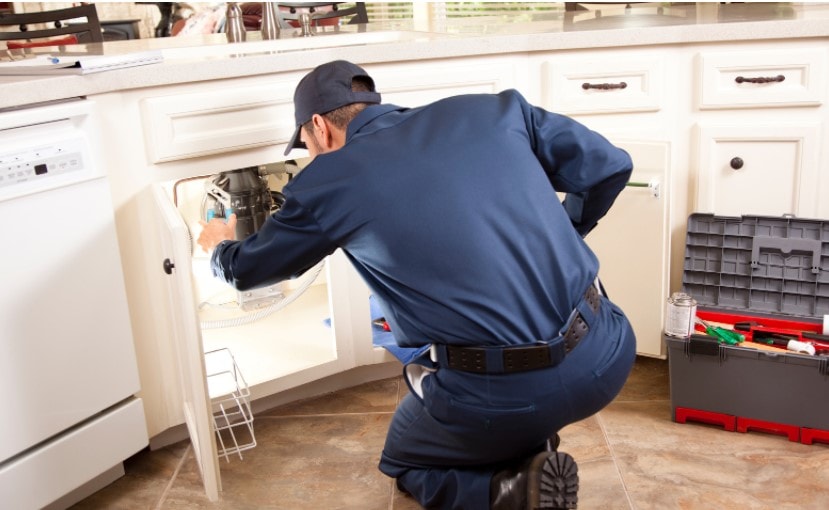 Pelican offers a 1-year repair and replace warranty on this system. If there are any manufacturer defects within 12 months, they'll either fix or replace your system. They also have a dedicated US-based tech support team that's available from 9 to 6 EST, Monday through Saturday.
Recap
In short, the Pelican Water under sink filter is a well-made alternative to a whole house water filter system at an affordable price. It's quite affordable for having a dedicated faucet, but it's certifications could be better. If you're looking for the highest quality filtration systems, you'll need to spend quite a bit more to get a 401 certified system.
We earn a commission if you make a purchase, at no additional cost to you.
Frequently Asked Questions
What does this filter cost per gallon?
A set of Pelican filters costs about $100 and lasts for 675 gallons. That means it costs about 15 cents per gallon.
What contaminants does Pelican's under sink filter remove?
The Pelican filter is certified to reduce Chlorine Taste & Odor, Lead, Atrazine,Lindane, Nominal Particulate, Class I, VOC's, Cyst: NSF/ANSI Standard 53 certified to reduce cysts such as Cryptosporidium and Giardia by mechanical means.
How long do this system's filters last?
All three Pelican filters for this system last for 675 gallons, or about 6 to 8 months.