Plenty of whole house filter systems make ambitious claims about their filtering power. But if you look under the hood at many of them, they have no certifications to really back this up.
If you want guaranteed results, you'll need to look for a filter system certified by the NSF and ANSI.
Thankfully that's exactly what the Pelican Whole House Water Filter System offers. For this review, we examined whether Pelican's certifications justify the higher upfront cost of a whole house filter. Here's a breakdown of what you should know, and the questions you should be asking, before deciding whether this is the right water filter for your home.
We earn a commission if you make a purchase, at no additional cost to you.
What We Like
Some of the best NSF certifications of any whole house filter
Options for different sizes of homes
Inexpensive filter replacements, relative to competitors
What We Don't Like
Installation may require hiring a plumber
Short warranty period
Filter replacement is cumbersome
How it works
The core of Pelican's Whole House Water Filter System is its premium 4-stage filtration system.
Stage one is a 5 micron pre-filter. This crucial first step helps to remove sand, silt, dust, and debris from your water before it can clog up the next filtration steps. Replace this inexpensive filter every 6 to 9 months, and your whole system will last years longer.
Stages two and three are a pair of GAC filters. That stands for granular activated carbon, and it's made from activated coconut shells. These stages do the bulk of filtration work. They remove chlorine, chloramines, pesticides, and hundreds of other potential contaminants in your water.
Stage four is a copper and zinc KDF filter. This final stage neutralizes chlorine on a chemical level, guaranteeing that your water won't smell or taste like the common additive.
Taken together, these four stages ensure clean, pure, and great-tasting water for your entire home.
Performance
Pelican goes to special lengths to make sure that their filters are guaranteed to perform at the highest levels. In this case, their whole house filter system meets two NSF/ANSI certifications: 42 and 61.
Certification 42 guarantees that your water will be free of aesthetic impurities. That means this filter has been tested to remove bad flavors, odors, and cloudiness from your water.
Certification 61 covers the purity of the parts used to construct a filter system. It means that the materials used to make this whole house filter are guaranteed to be safe over time. They won't leach any chemicals or contaminants into your water for the life of the system.
Many whole house filters don't have any NSF/ANSI certifications, which makes this all the more impressive.
Flow Rate
Choosing the appropriate size system for your home will give you the best chance at maintaining good water pressure and flow rate. Combined with frequent replacements of the pre-filter, these systems do a great job of providing a healthy water flow for an entire household.
Flow rate is typically measured in Gallons Per Minute (GPM). The larger your household is, the more GPM you'll need in order to avoid drops in water pressure.
Pelican's whole house water system comes in two sizes: A smaller 10 GPM version, which is geared toward houses with 1-3 bathrooms. And a larger 15 GPM version which better accommodates 4-6 bathroom houses.
Filter replacement
We earn a commission if you make a purchase, at no additional cost to you.
You'll need to replace two separate filters on this system at regular intervals.
The first, the sediment pre-filter, should be replaced every 6 to 9 months. They cost under $20 per replacement, and are quite easy to change out.
The second, the main filter media, should be replaced roughly every 5 years. It is much more difficult to replace, and costs between $300 and $400. You'll need to flush the entire system when you make this replacement, so it's a good thing you don't have to do it often.
Cost
The upfront cost for Pelican's Whole House Water Filter System is offset by the longevity of its filters.
For 1,000,000 gallons of filtered water, you're paying less than a penny per gallon.
And after you've installed the system, replacement filters cost even less than the initial setup. So if you have the money to invest in this filter system now, you'll reap the rewards of cheaper filtered water over time.
Lifespan and Warranty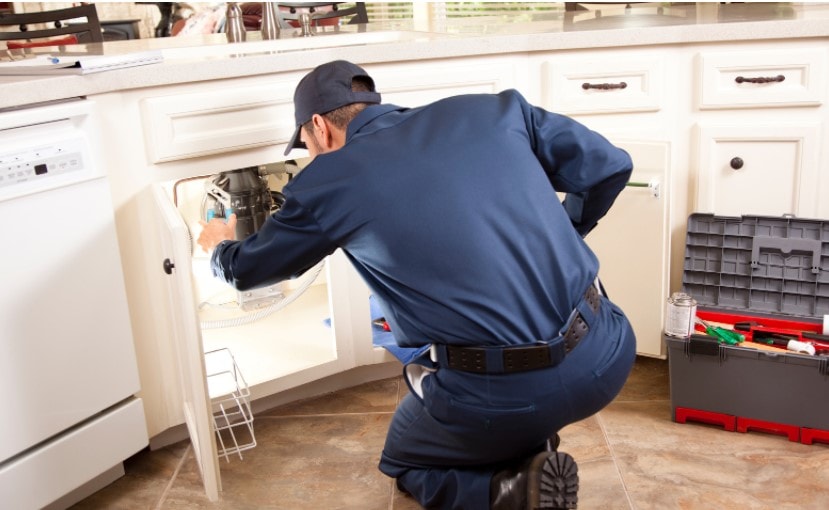 This Pelican system's filters are rated for about 5 years of use. Their filter housing, however, is made to last for decades. Filters can be replaced, so your system should last a long time.
It is worth noting that, in contrast to many other whole house filter systems, Pelican offers only a year of warranty. This is one of the only major strikes against the system. We'd consider it a flaw, but not a dealbreaker.
Installation
As with all whole house filter systems, installation for the Pelican can be quite difficult. It will require a full set of hand tools, the plumbing hardware, and sealant or plumber's tape to prevent leaks. That's in addition to being able to access and set up the fairly heavy system at your water's point of entry to your house.
If you don't have significant DIY and/or plumbing experience, it's probably better to leave it to an expert to install. That will cost anywhere from $40 to $250 per hour for a professional plumber, depending on where you live.
Recap
So is the Pelican Whole House Water Filter the best system for your home?
If you're looking for a great value over time with excellent filtering certifications, we think so.
The warranty could be better and installation could be easier. But overall you get a lot for what you pay for this whole house filter system.
We earn a commission if you make a purchase, at no additional cost to you.
Frequently Asked Questions
Is Pentair and Pelican the same company?
Pentair is the parent company for Pelican water filters. They're essentially synonymous when it comes to picking out a water filter for your home.
What does the Pelican whole house filter remove?
Pentair Pelican's whole house water filter is certified to remove aesthetic impurities like sediment, chlorine, and organic compounds.
How much does it cost to install a Pelican whole house filter?
Costs of professional installation for whole house water filters vary from place to place. Average costs for a plumber range from $40 to $250 per hour. And the installation time will depend on your home's specific layout. Consult with a plumber to get a more accurate estimation.