We earn a commission if you make a purchase, at no additional cost to you.
What We Don't Like
Customer support could be better
Prone to leaks if you don't use plumber's tape
Leaves in a lot of minerals if you have hard water
Looking for an under sink water filter that won't break the bank? Frizzlife's MK99 might just do the trick. It's pretty darned easy to install, and the filters last for around a year.
In our review of Frizzlife's MK99, we've combined dozens of hours of research with testing and comparison. And we're here to share that with you via a comprehensive examination of these under sink water filters. By the time you're finished reading, you'll know whether it's the right choice for you — or whether a different system would be a better fit.
Components
The MK99 has a single filter cartridge design. This is complemented with braided metal hoses and metal fittings. It connects directly to your existing water line, so you don't have to worry about installing a separate faucet.
Plumber's tape is also included in the box, but we'd recommend buying a higher quality tape. The provided tape is tough to work with, and you'll likely need to use quite a bit of it to ensure that there are no leaks. Vanguard Sealants makes an easy-to-use and affordable Teflon tape that we've had good success with.
How It Works
This system uses a 2-stage filtration process to purify your water.
First, water from your cold water line goes through a 5-micron sediment filter. This removes sand, silt, and rust. And that helps to extend the life of the next filter stage.
The main filter is a solid carbon block. It filters down to .5 microns and removes 99.99% of lead, chlorine, odor, and particles from your water.
The final stage also maintains (and even adds) minerals to your water. While this is usually desirable — your body needs minerals, after all — it's not always a good thing.
If you're starting with hard water, the MK99 will retain most of the calcium and magnesium that make your water cloudy and strange tasting. So if you're looking for perfectly clear and pure water, another filter would likely be a better choice.
Performance
The MK99 has been awarded two certifications by the NSF: Certifications 42 and 53. Let's explore each in more detail.
NSF Certification 42 means that this filter is guaranteed to remove "aesthetic impurities". That means it will take out "off" odors and flavors, especially chlorine.
NSF Certification 53 means that it's capable of removing contaminants with known health effects. That includes things like lead and heavy metals as well as volatile organic compounds (VOCs).
This system does not have NSF Certification 401. Some of our favorite filters are equipped with this certification, which protects against emerging contaminants like pharmaceuticals and pesticides. If you're seriously concerned about the purity of your water, investing more money in a 401 certified filter system is the way to go.
Flow Rate
Because of its single cartridge design, the MK99 maintains an excellent flow rate. It's tested to provide a flow rate of up to 2 gallons per minute at 60 psi. So as long as your home already has decent water pressure, this filter won't significantly reduce it.
Installation
Installation for Frizzlife's MK99 is fairly straightforward, with one exception.
Initial installation steps are very easy. Simply turn your cold water line off, then lay down a few towels to catch any drips. Unscrew the cold water line, then attach both ends of the Frizzlife's metal tubing.
But don't turn your water back on just yet. This system has a tendency to produce leaks if you don't do two things:
Make sure the nuts are deeply threaded on both ends
Seal the connections with Teflon plumber's tape
That's a product of the system's design, which definitely loses points in our estimation. Other systems use a more secure connection and don't require plumber's tape.
Filter Replacement
The MK99 uses an innovative cartridge change system that automatically shuts off your water. This makes it very easy to unscrew and replace filters in a flash.
Expect to replace your filter about once per year. Each filter cartridge is rated to filter 1600 gallons of water. And replacements cost about $20.
Build Quality
The components for Frizzlife's MK99 feel solid and durable. Metal braided hoses are long-lasting and complete with metal fittings. Though we do wish that the fittings didn't need to be threaded quite so deeply to prevent leaks.
Warranty & Support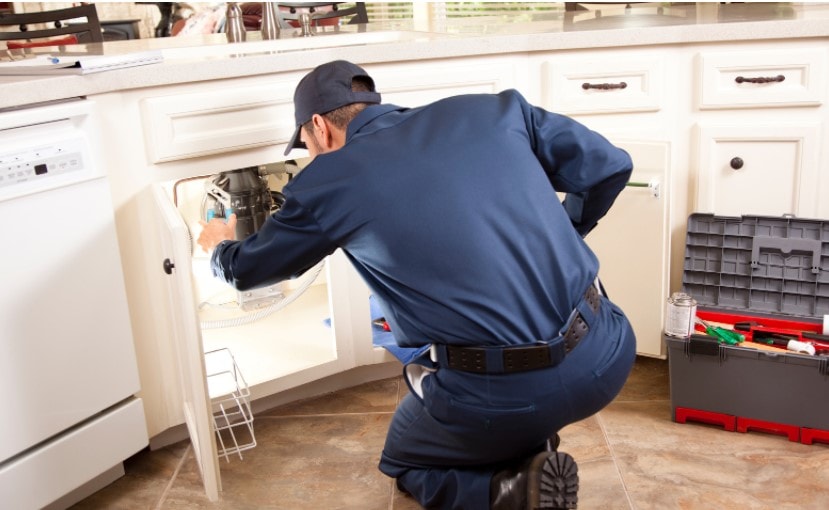 In order to qualify for Frizzlife's warranty program, you'll need to register your product after purchase. At this time, that will earn you a 1-year warranty. But since it's not advertised with the product, that may be subject to change at a later date.
Customer support is only offered online at this time. Compared to some of the industry's leading brands, that's not as helpful as in-person or over-the-phone support. Their online support team is very responsive though, and available 7 days a week.
Recap
In short, the Frizzlife MK99 is reaching towards being a top-notch under sink system. It's affordable, compact, and easy to install. But if you have hard water, it won't offer much in the way of improvement in taste or clarity. In that case, it would be better to go for a 3-stage filter system for truly pure water.
We earn a commission if you make a purchase, at no additional cost to you.
Frequently Asked Questions
What does Frizzlife's MK99 under sink water filter system cost per gallon?
With a filter capacity of 1600 gallons and $20 cartridge replacements, the Frizzlife MK99 system costs a little over a penny per gallon.
What contaminants does this filtration system remove?
The MK99 is certified to remove up to 99.99% of lead, chlorine, heavy metals, volatile organic compounds, and odors.
How long do the Frizzlife MK99 water filters last?
Filters for the Frizzlife MK99 last for approximately one year between replacements.